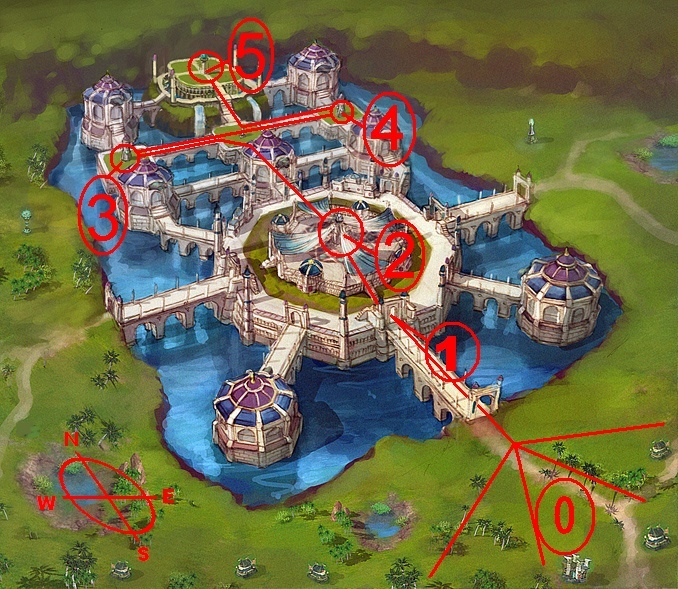 Ok guys for those who havent been at Hotan Fortress area this is kinda how it looks like.
I beleive there cant be much of a big tactic on attacking it so this will probably be the most logical way to do it.
Nº0 - Guild masters should try to build theyre Tents in this area as soon as they get into fortress area.
Nº1 - South Gate, time to take it down.
Nº2 - Destroy the 1st Guard Tower and any obstacles before or after it.
Nº3 - Destroy the 2nd Guard Tower at West Side of Fortress.
Nº4 - Destroy the 3rd and Last Guard Tower at East Side of the Fortress.
Nº5 - After last tower have been destroyed there will be a 5 or 10minute pause until you can attack the Fortress Heart, try to stay alive at during this time, After those minutes time to concentrate on attacking the Heart, forget the fightings, and try to get your guild doing the most damage on the Heart as possible.
Remember if the Heart goes down fast, the guild who gets the Fort will have to Defend it until the Fortress war ends.
Good luck everyone and hope to see one of the Eminence Union Guilds Logo on Hotan Fortress Flags.
_________________